Without a doubt, search engine optimization (SEO) is extremely important for your website. You may also know that including videos with great content on your website is just as important. But you may not exactly know why it's so critical. Here are a couple of reasons why video helps improve your site's SEO ranking.
Videos found in search results rank higher.
In search results, there are links with thumbnails of video and links without. More often than not, a viewer will clink on a video link faster than they would a text link. The thumbnail is attention-grabbing and we are more prone to watching a 2-3 minute video than read long paragraphs of text.
Seeing + Hearing = Comprehension
Seeing imagery with words and or graphics plus hearing audio at the same time helps reinforce comprehension and retention. People are able to take in large amounts of complex content faster.
Videos increase visitors time on your website, which means better Google rankings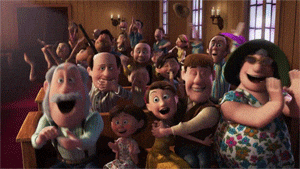 The more a visitor stays on your website the more Google will realize your site has great content and will bump your site's ranking. The best way to increase visitor engagement is through adding video.  Well over 4 billion videos are viewed every single day. Your content is important and your video should be among those views, too.