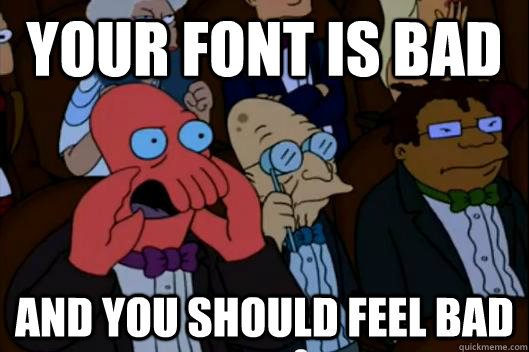 Business is important. It feeds you and homes you. It nurtures the inexperienced worker into the world and it continues to protect the experienced from the ravages of unemployment. But your business could be making a mistake that is costing you potential clients and therefore money. You could be dressing your business in sloppy rags. And no one wants to hire someone that looks like they came off the streets without a lick of experience. Your business has a voice, whether reliable and trustworthy, or sarcastic and technically savvy. And with this voice or style, it should dress itself to match. After all, we are told that we do not dress for the job we have but the job we want. This also applies to dressing your business to match your perfect client. When your business doesn't seem to fit the part, your customers are going to be looking elsewhere and paying someone else to do the job you were meant to do.
How do you dress a business? There are a variety of ways but frankly it is the way in which you present your business – from the digital to the hand printed. Anything that has your business involved, you need to dress it in the style that suits your perfect client. For example, if you were a lawyer for a huge firm, you would not have your name on the door in Comic Sans. It is just plain unprofessional. When someone came up to that door they would wonder, "Is this person actually going to take what I have to say seriously? Do they even have the experience needed, with this childish font?" Typography is just one of the many ways to dress a business and from advertising to letters, it should suit your business' style consistently.
Picking Your Font
Choosing your font now is not nearly as difficult as it seems. Despite having so many choices, you have more chances of someone making that perfect font for your business. And it is more likely someone has already chosen a combination that suits you. Below is a list of Commandments for Typography as well as potential font combinations you can use. Just be sure whatever you use, to actually use it consistently, everywhere and every time.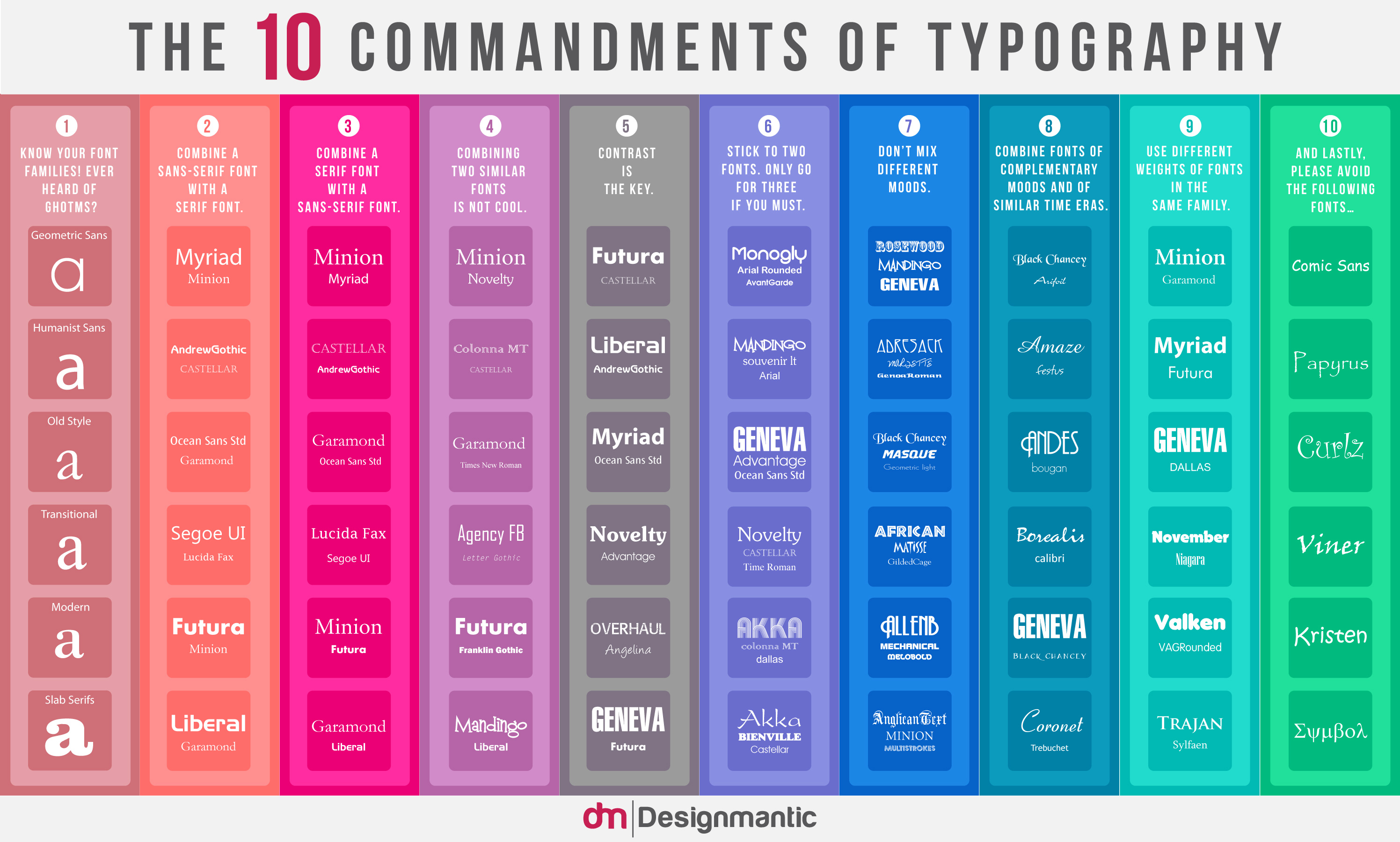 Courtesy of: Designmantic.com
Why is consistency so important?
It is the difference between a professional business and a 'Mom 'n Pop' store. As one article said, "One reason Apple's stores look so good is the careful and consistent application of [the typeface] Myriad. But Kmart's careless mash up of Helvetica, Gill Sans, News Gothic and Gotham looks like, well, Kmart."[source] Having a consistent font on every piece of paper that could be seen by people outside of the business helps keep that voice. Keeping a consistent voice is a trait of a professional. The first pop-culture icon I can think of it Barney Stinson. No matter what, he is in a suit. No matter who or when someone takes a picture of him, he is placed in his perfect position consistently. We all know what type of man he is, a true blue businessman.
Orlando Web Design
At Orlando web design company authenticWEB, we hear your voice and create the bridge between your perfect clients and you. By demonstrating a consistent voice from everything to our online video production service to your website designs, we dress your business for success. If you are interested in redressing your business, our experienced team can help. Call us today for a free consultation.